Platinum Party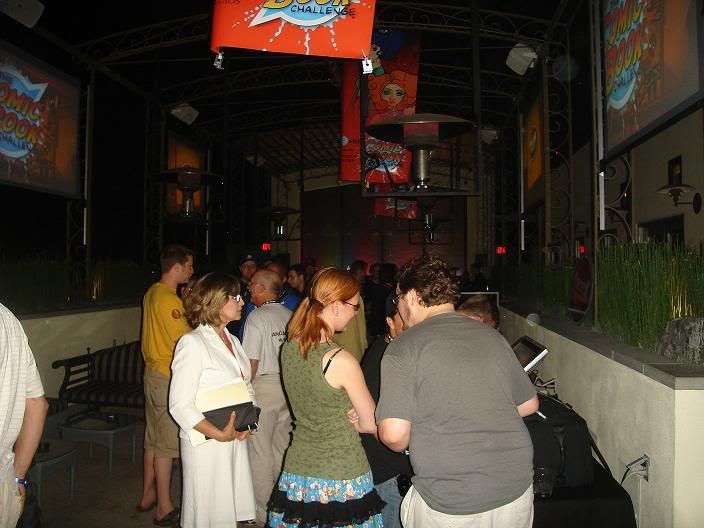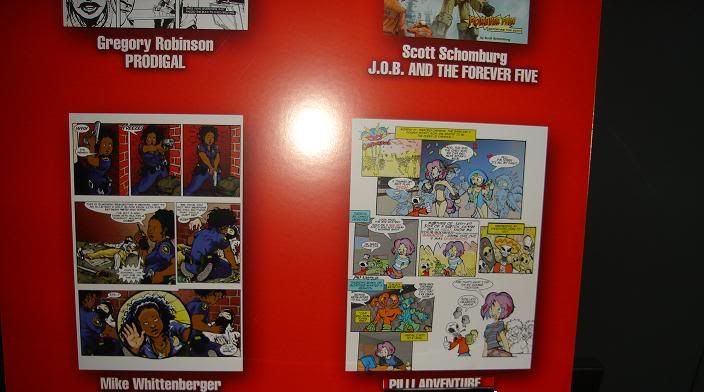 The first batch of photos more to come this weekend.
This is the platinum Party at the top of the Marriot the gal over there is the author of I was kidnapped of lesbian from out space webcomic.
These are the comics that entered the competition.
Look Pilli Adventure is over there!
The platinum party.
the one with the cap is Dj Coffman.
And this is the waiting room where we could see not hear all the pitches, in the photo you can see Carly the heart of the party.